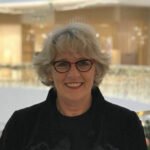 Jan has over 30 years of experience in public and private education at tertiary and secondary levels in New Zealand.
Starting her career as a secondary school teacher and senior department head, Jan was seconded to the Ministry of Education as an Adviser to new teachers in support of certification. She then spent many years at AUT University, Auckland, in a senior leadership role in University and International Relations. She was recognized for her outstanding contribution to the University over many years with the Emeritus Associate award.
Jan moved home to the South Island and designed and established the award-winning and successful Queenstown Resort College QRC, a tertiary adventure tourism and hospitality management college designed to meet industry needs.
Global Engagement was Jan's next start-up, bringing her passion to change lives and transform thinking. As a particularly niche market institution, Jan and her small team and a large pool of experts, teachers and professors bring unique excitement, teaching and learning to each visiting group. Until 2020 she was the Founder and President of the award-winning China New Zealand Youth Leadership Summit for senior high school students in conjunction with municipal governments of some of China's large cities. Jan's work in Southeast and North Asia has been important to her as she spent time teaching executive education programs for government officials and new teachers in the university sector.
Busy as she is, Jan does have a life. She lives outside of Christchurch, loves riding her new e-bike, playing golf, spending time with her family and friends and trying to enjoy her Pilates classes.